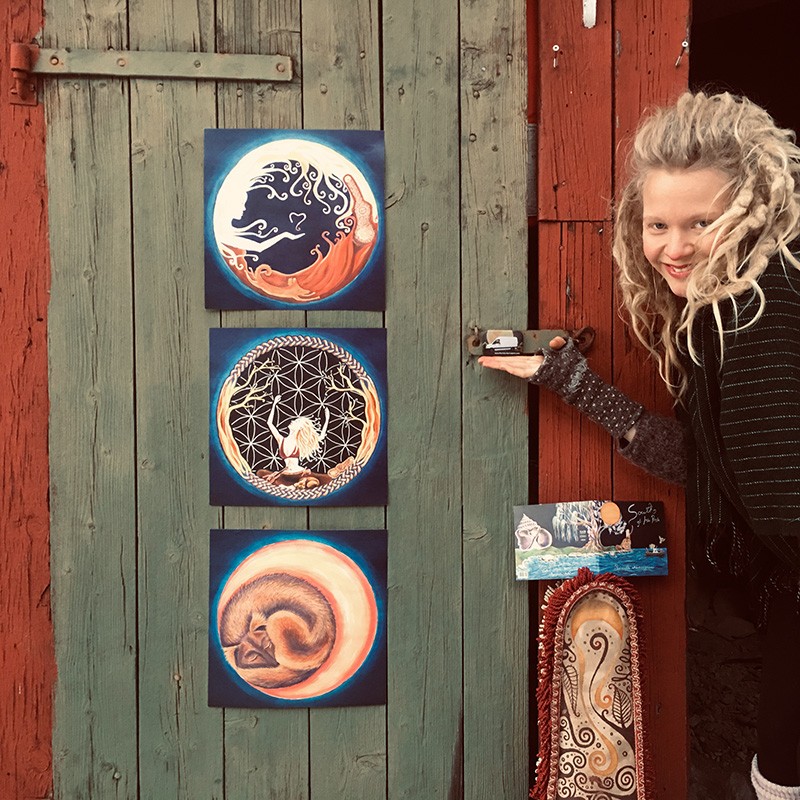  
Pernilla Kannapinn Limited Fan Pack
What a wonderful thought to be somewhere secluded in the middle of Norwegian nowhere, but to have a little surprise for you, which you can order right to your beautiful warm homes!

We have printed the artwork for my album on beautiful linen paper - aaaalmost as beautiful as the very originals
;)
Here they are as a limited fan pack - all three of the prints, along with my album and a very cool fridge magnet (oh oh, only so few left!).
Lot's of Love from snowy Norway
Please look up our terms of service, as well as our privacy statement.